The University of Latvia Faculty of Geography and Earth Sciences provides academic studies in geography, geology, environmental science, cultural and environmental heritage. The faculty offers higher academic education in bachelor's, master's and doctoral programmes, as well as professional higher education bachelor's study programme "Geoinformatics" and the professional higher education master's study programme "Spatial Planning".
According to the major scientific indicators, the Faculty of Geography and Earth Sciences is the leading scientific research institution in geography, geology and environmental science in Latvia, and also among the best in the Baltics and Europe. Our graduates are highly sought for in the labour market and employed by state institutions and private companies.
Bachelor's study programme
Doctoral study programmes
Piesakies jaunumiem un uzzini vairāk!
Dean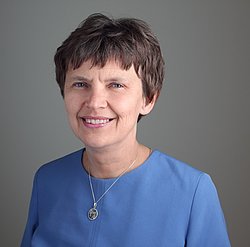 Prof., Dr. geogr. Zaiga Krišjāne