Bachelor Study Programme 'Psychology'
The programme's accreditation date is untill June 21, 2025.
The Bachelor's programme in Psychology provides basic education in psychology, and it is the first step in obtaining a qualification as a psychologist!
The University of Latvia offers a new model of education for psychologists in accordance with the Law on Psychologists, which intends that the qualification of a psychologist can be obtained after the acquisition of a 3-year bachelor's degree in psychology and a 2-year professional master's programme in psychology.
The Bachelor of Psychology study programme enables students to obtain basic academic education in psychology, provides an opportunity to acquire theoretical knowledge and research skills and abilities of psychological sciences and its various interdisciplinary aspects, advances analytical and critical thinking skills, social communication skills and improves the ability to solve problems independently, make decisions.
Important! Studies for psychology students start at the end of August, when we will invite first-year students to social skills training!
Director of the study program: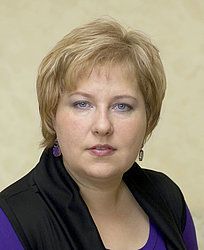 In the Bachelor's study programme in Psychology, students have the opportunity to acquire:
• Basic study courses in psychology (introduction to the science of psychology, biological basics of the psyche, developmental psychology, personality psychology, social psychology, cognitive psychology, methodology, research methods, pathopsychology, neuropsychology, experimental psychology and others),
• Psychology sub-branch courses, within which students mostly enhance their knowledge in various practical areas of psychology (psychological counselling and ethics, family psychology, health psychology, organizational psychology, psychophysiology, legal psychology, pedagogical psychology, stress management, and others), as well as develop scientific research works - course and bachelor thesis.
• General education courses, within which students broaden their academic horizons in other fields of science (critical thinking, basics of genetics, sociology, English, mathematical statistics),
• Counseling, group management and improving communication skills.
During the studies we use the following teaching methods:
• lectures and seminars using discussions, group work and other forms of active learning;
• socio-communicative skills development and personality growth trainings;
• independent work (reports, essays, observations and analysis, collection and analysis of interviews, preparation of presentations);
• research project development and presentations, experiments;
• development and defense of scientific research works.
Within the framework of the international ERASMUS + programme, students have the opportunity to study in more than 16 European universities - the Netherlands, Germany, Sweden, Lithuania, Poland, Portugal, Slovakia and other countries.
Graduates have got the opportunity to continue their studies in a master's or professional master's study programme in psychology, or in a wide range of higher-level study programmes in social sciences, humanities, and education (for instance, public administration, philology, pedagogy, library science, diplomacy, communication sciences, political science, sociology, theology, philosophy, history and others) in Latvia and abroad. Graduates can conduct psychological research in various research institutions and work in professions where great communication skills are required. However, to become a psychologist, a professional master's degree in psychology is required.
Full-time – 3 years (6 semesters) Part-time – 3,5 years (7 semesters)
Tuition fee per year: full-time – 2150 EUR; part-time regular studies – 1850 EUR
For full-time studies in the autumn semester in 2020 – 18 budget places
Bachelor's degree in social sciences in psychology
General rules
Secondary education
Competition criteria for persons with an obtained secondary education in 2004 and onwards:
CE in Latvian
CE in English or CE in French, or CE in German
CE in Maths*
* For persons who have completed secondary education before 2008, the centralized examination in mathematics may be replaced by the annual mark of the secondary education document in mathematics (or the average mark in algebra and geometry)
Competition criteria for persons who obtained secondary education up to 2004 (not included) as well as persons who have obtained their secondary education abroad and persons with special needs:
final average grade in Latvian and Literature
final grade in English or in French, or in German
final average grade in certain subjects
Additional points: Graduates of the LU 'School of Excellence' humanities and social sciences class in 2021, who have got a certificate, additionally receive 50 points.
Advantages: Latvian State Students' ZPD (scientific research work) conference for psychology sciences 1st - 2nd degree winners in 2020 and 2021.