Professional Bachelor Study Programme "Art"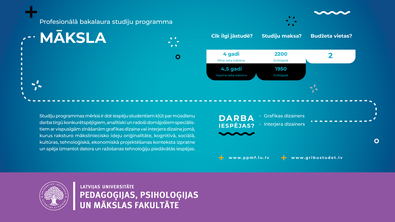 In the study programme it is possible to master one of the sub-programmes - Graphic Designer or Interior Designer.
Upon successful completion of the study programme, the graphic designer is able to plan and organize the work of their own or other specialists in the implementation of graphic design projects, using modern technologies and software; performs complex printing or digital graphic design orders in accordance with the tasks of the requirements (data research, problem identification, analysis and creative solution); prepares the documentation necessary for the implementation of the graphic design project; communicates with the customer; organizes the graphic design project implementation process and performs its author's supervision.
The interior designer is able to plan and implement creative ideas in the field of spatial environment design and arrangement, is able to formulate the task of the work, independently perform an order related to the cultural environment (interior projects, development of style proposals, room decoration, spatial object design) information research and analysis, development of interior concept and sketch offer, development of full-scale interior projects, project presentation, the organisation of the project's implementation and author's supervision.
Plein airs, research and professional practice, creative tasks, exhibitions and projects take place in the study process. Within the framework of the international ERASMUS+ programme, students have the opportunity to study at Greek, Spanish, German and Lithuanian partner universities.
The aim of the study programme "Art" is to give students the opportunity to:
become competitive, analytical and creative specialists in the current labour market with comprehensive knowledge in the field of graphic or interior design, characterized by originality of artistic ideas, understanding of cognitive, social, cultural, technological, economic design context and ability to use the opportunities offered by computer and production technologies, working both in the Latvian business environment as well as in international projects;
obtain a level 5 professional qualification in graphic or interior design.
Acquisition of the programme provides an opportunity for further studies and/or deeper specialization in postgraduate professional development and master's study programmes in Latvia and abroad.
Tasks of the study programme:
To create preconditions for the acquisition of students' knowledge and development of competencies in:

fine arts and composition;
visualization, image and image system creation;
understanding of the specifics of various design works;
solving design management problems, evaluating financial and economic aspects of projects;
development of projects based on the understanding of physical, cognitive, cultural, social and economic factors;
acquisition of technologies and software, knowledge of the spectrum of production technological possibilities;
communicative culture of business communication, cooperation with the customer and other parties involved in the project.

To provide students with the opportunity to acquire research skills in identifying, analysing and interpreting theoretical knowledge and factual and visual material related to the specialty, ensuring logical and continuous integration of theoretical knowledge and practice.
To promote the development of students' personality in the study process.
Director of the study program: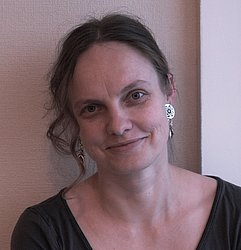 docent Austra Celmiņa-Ķeirāne
Study secretary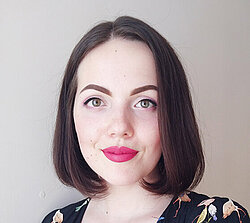 The study programme includes the following courses: drawing, painting, composition, computer graphics, art history, foreign languages, philosophy, business management, etc.
In the sub-programme Graphic Designer: history of design, photography, basics of operator's work, printing design, animation, brand management.
In the sub-programme Interior Designer: interior history, basics of architecture, interior design, design of spatial objects, light in the interior, material studies.
After mastering the study programme students will be able to:
show the basic and specialized knowledge in the field of design characteristic of the profession of graphic designer or interior designer, which is necessary when creating a graphic design product or interior design project;
show the understanding of the most important concepts and regularities of the field of design, orientate in the structure of the design process and know the means of expression characteristic of the design language;
understand the criteria of design values ​​in cultural, historical, political, economic, technical, aesthetic, ethnic and social contexts;
demonstrate an understanding of current issues in the design industry and their role in the context of the national economy;
formulate and analytically describe the problems of information, design and related industries, and anticipate their possible solutions;
evaluate the factors and participants influencing the development of design;
using the acquired theoretical knowledge and skills implement professional, artistic and innovative activities in the field of design;
formulate the problem of the work and the main task, independently and creatively develop the design offer and coordinate it with the customer, employer, responsible services, technical contractors and manufacturers;
orientate in the range of traditional and digital visualization technologies and material offer;
choose the most appropriate artistic and technical techniques for the implementation of the design idea;
plan the execution of the design project, perform author's supervision, control the quality of the design product production and its compliance with the concept, aesthetic and technical quality, requirements of environmental protection and safety norms;
systematize and archive the information accumulated during the design project development process;
work individually or in a team, make decisions according to the competence, take responsibility and resolve conflict situations;
choose a presentation strategy, present the project to different audiences and discuss providing arguments;
structure the learning process independently;
show a scientific approach to solving problems in the field of interior or graphic design;
adhere to ethical norms;
be aware of the need for lifelong learning.
After graduation, you can work in printing companies, publishing houses, advertising and public relations companies, design salons, architects' offices, etc. If you want, you can be an individual contractor, get involved in various design projects or create your own company.
Full-time attendance - 4 years (8 semesters) Part-time attendance - 4.5 years (9 semesters)
Tuition fee per year: Full-time attendance - 2200 EUR; Part-time attendance - 1950 EUR
For admission in the autumn semester of 2020 full-time - 2 budget places
Professional Bachelor's Degree in Art
Secondary education
Competition criteria for people who have acquired secondary education from 2004:
CE in Latvian
CE in English or CE in French or CE in German
CE in mathematics *
Practical test in visual arts
* For people who have completed secondary education before 2008, the centralized examination in mathematics may be replaced by the annual mark of the secondary education document in mathematics (or the average mark in algebra and geometry)
Competition criteria for people who have completed secondary education before 2004 (excluding), as well as for people who have acquired secondary education abroad or for people with special needs:
Annual average mark in Latvian language and literature
Annual mark in English or French or in German
Practical test in visual arts
Annual average mark in certain subjects
Note: the study programme has the following sub programmes: graphic designer or interior designer. When registering for studies, a sub-programme must be indicated.
Practical entrance examination in visual arts:
Drawing of geometric shapes. Task: drawing of the setting of three objects (format A3). Technique: graphite pencil. You must bring: pencils of different hardness, eraser, pins (adhesive tape) and knife for sharpening pencils.
Colour composition. Task: still life painting of two objects (format A3). Technique: acrylic, gouache or watercolour. Must bring: paints (acrylic or gouache, or watercolour), primed cardboard (for acrylic) or watercolour paper (for gouache, watercolour), brushes suitable for technology, water bowl, pallet (plate) for mixing colours, pencil, eraser, pins (adhesive tape), paper (waste paper) to be laid under the painting, paints and palettes.
Iestājpārbaudījums studiju programmā "Māksla" notiks klātienē 19.07. vai 20.07. vai 21.07. PPMF, Rīgā, Imantas 7. līnija 1.
19.07.2022. plkst. 10.00 - 14.30 vai plkst. 15.00 - 19.30
20.07.2022. plkst. 10.00 - 14.30 vai plkst. 15.00 - 19.30
21.07.2022. plkst. 10.00 - 14.30 vai plkst. 15.00 - 19.30
Lai piedalītos iestājpārbaudījumā klātienē būs jāuzrāda personu apliecinošs dokuments un pieteikuma apliecinājuma izdruka, ko saņemsiet piesakoties studijām.
1. uzdevums: triju priekšmetu uzstādījuma zīmējums (formāts A3). Tehnika: grafīta zīmulis. Jāņem līdzi: dažādas cietības zīmuļi, dzēšgumija, piespraudes (līmlente), nazis zīmuļu asināšanai.
2. uzdevums: divu priekšmetu klusās dabas gleznojums (formāts A3). Tehnika: akrils, guaša vai akvarelis. Jāņem līdzi: krāsas (akrils vai guaša, vai akvarelis), gruntēts kartons (akrilam) vai akvareļu papīrs (guašai, akvarelim), tehnikai atbilstošas otas, trauciņš ūdenim, palete (šķīvītis) krāsu jaukšanai, zīmulis, dzēšgumija, piespraudes (līmlente), papīrs (makulatūra), ko paklāt zem gleznojuma, krāsām un paletes.
Kursi notiek no 2022. gada 27. jūnija līdz 7. jūlijam.
Pieteikšanās kursos no 2022. gada 10. maija līdz 26. jūnijam.
Nodarbības notiek klātienē darbdienās (plkst.18:00–20:40) un vienu sestdienu (plkst.11:00 –13:40).
Piedāvājam:
| | |
| --- | --- |
| Mācību priekšmets | Maksa par kursiem (EUR) |
| zīmēšana un gleznošana | 96.00 |

Pieteikšanās:
interneta mājas lapā aizpildiet sagatavošanas kursu klausītāja iesniegumu (ar eParakstu parakstīts iesniegums);
tiem, kam ir eParaksts lūgums iesniegumu parakstīt ar eParakstu;
samaksājiet par kursiem (skat. maksāšanas iespējas);
iesniegumu un maksājuma uzdevumu atsūtiet uz PMC e–pasta adresi sagkursi@lu.lv;
nosūtīsim apstiprinājumu par ieskaitīšanu kursos uz Jūsu iesniegumā norādīto e–pasta adresi divu dienu laikā pēc saņemšanas.
Kursu nodarbību sarakstu e-pastā saņemsiet 25. jūnijā.
Nodarbību saraksts:
Datums

Priekšmets

Nodarbību vieta

27.06.2022.

zīmēšana

Rīga, Imantas 7. līnija Nr. 1 (Pedagoģijas, psiholoģijas un mākslas fakultāte),

auditorija tiks precizēta

28.06.2022.

29.06.2022.

06.07.2022.

07.07.2022.

30.06.2022.

gleznošana

Rīga, Imantas 7. līnija Nr. 1 (Pedagoģijas, psiholoģijas un mākslas fakultāte),

auditorija tiks precizēta

01.07.2022.

02.07.2022.

04.07.2022.

05.07.2022.
* Nodarbību laikā ir iekļautas 15 min. starpbrīža.
Uz nodarbību nepieciešams paņemt līdzi:
parastos zīmuļus (HB, M-2M cietības);
dzēšgumiju;
zīmuļu asināmo;
guaša krāsas vai akrila krāsas (vēlams ne mazāk kā 12 krāsu komplekts)
plakanās otas (0,6 un 1,5 izmēra);
trauciņš otu skalošanai (vislabāk plastmasas glāze vai krūzīte);
papīra līmlente.
Kursu laikā piedāvājam arī Latvijas Universitātes dienesta viesnīcas Rīgā:
| | |
| --- | --- |
| Adrese | Maksa par vienu diennakti |
| Buļļu iela 5 | informācija maija beigās |
| Zeļļu iela 27 | informācija maija beigās |
Vairāk par sagatavošanas kursiem, zvanot (+371) 67034892, Mob. tālrunis: (+371) 20279199
vai rakstot E-pastu uz: sagkursi@lu.lv vai sarmite.miltina@lu.lv