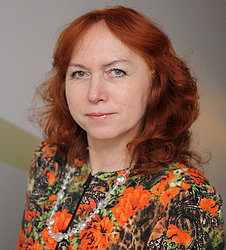 State Support to the Entrepreneurship and Export, International Business Economics, International Financial Business Environment, Multinational Enterprise and the Global Economy, Quantitative Methods of Decision Making etc., internship, master thesis; Internship is divided into 4 parts an option to pass the main part of internship during the summer.
As a result of a successful mastering of the study program, the students obtain the capacity to apply theoretical knowledge in practice and the graduates are able to prove themselves as qualified, creative and professional managers. Consequently, the students have a good comprehension of the various aspects that characterise modern economy, connections among them, are capable to evaluate the significance of different economic agents affecting each other. Accordingly, their professional competence is useful in the enterprises involved either in international economic activities in Latvia or abroad.

The graduates can continue their studies to obtain a doctorate degree.
2 years. Lectures take place 2–4 days per week during evenings and on Saturdays.
EU,EEA,Swiss citizens, permanent residence permit holders and their family members – 2350 € year. Other country citizens - 2585 € year.
Profesionālā maģistra grāds uzņēmējdarbības vadībā
Bachelor's or Master's degree or a diploma proving equivalent level of education from an institution of higher education in Economics, Business Administration, or in other Social Sciences or related sciences: Mathematics, Computer Sciences, Information Technology, Physics or Engineering;

English language proficiency.
At least two years of professional experience in business or economics (detailed description of your professional activity must be included in your CV);

Pass of entrance examination in International Economics, which is being held via Skype video teleconference.