Master's Study Programme "Technology Innovation And Design For Education"
The programme is licensed on May 15, 2020. Admission to the programme takes place already in the study year 2020/2021.
In this programme it will be possible to acquire knowledge of the organizational principles of the pedagogical process to promote learning, as well as knowledge of psychological phenomena that affect learning and what regularities must be taken into account when working in the digital environment and how to promote the development of media and digital competence. In the study process, it will be possible to discuss the legal and ethical aspects of the digital environment and model learning tasks, to acquire the necessary competencies for a technology-enriched learning process.
Students will learn the basics of programming, learn how to work with educational robotics, how to use the possibilities offered by virtual reality, work with 3D printers, create websites and develop learning platforms. Students will be provided with the opportunity to learn the principles of information architecture and other exciting knowledge, which can be tested in practice in the educational environment.
The new academic Master's programme through in-depth will offer students understanding of technology, technological solution design, effective communication and team leadership, to develop from new technology users into applied technology developers, and then move to specialization in various fields of education to promote that the technology progress is used to support learners construction of new knowledge and development of a smart society. It is the education system that is the basis for preparing the next generation for life and work in a technology-transformed society, where it is necessary to know the basic principles of technology use, cooperation with virtual and augmented reality, artificial intelligence and use it to promote sustainable development.
Director of the study programme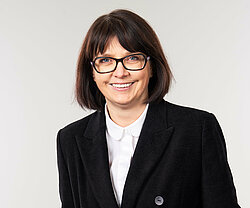 Job opportunities: can work as a teacher *, pedagogy of interest education, digital learning tool developer, educational methodologists
* If the teacher's qualification has been previously obtained or the Master's thesis is developed in the methodology of a field.
Full-time - 2 years (80 CP)
Tuition fee per year: full-time attendance - 2100 EUR; part-time attendance - 1650 EUR
10 budget places for admission in the autumn semester of 2020
Master's degree in Educational Sciences
Previous education: Bachelor's degree or second level professional higher education, or equivalent higher education in the amount of at least 120 CP.
Competition evaluation calculation formula: weighted average mark (20 x 10 = 200) + total (or average) mark of final examinations (20 x 10 = 200) + essay for confirmation of study motivation (1 x 300 = 300) + entrance examination (1 x 300 = 300).
In addition to the entrance examination, the applicant submits a curriculum vitae (CV) and, if any, then:
a document certifying participation in a scientific conference with a report or publication (s) in a scientific edition;
a certifying document regarding the experience gained in the development of digital learning tools and the use of a teaching technological solution or a certifying document regarding creative achievements in the development of design;
the recommendation of the Latvian Trade Union of Education and Science Employees.