The study programme has been developed on the basis of the professional standard of a senior labour protection specialist, as well as taking into account the latest results of the research organized by OSHA-EU on trends in the development of work environment risks and EC references to priorities. It focuses on the needs of a changing society and the labour market by developing skills that will ensure that the acquired abilities and competences are in line with future trends of the sphere. The skills acquired within the study programme will enable its graduate to acquire proficiency in the operation of the company as a whole, to make well-substantiated and accurate calculations for the improvement of production process safety, while improving the performance of these processes. The programme is implemented in collaboration with lecturers from various faculties of the University of Latvia, and more than ten experienced industry professionals are involved in the study process. Students learn how to create a labour protection system in a company, carry out work environment risk assessment and management. The program provides knowledge of various work environment risks, including the areas related to biosafety and nanosafety.
Programme Director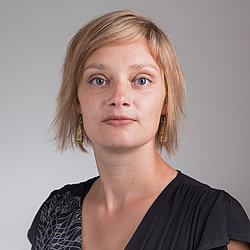 Subjects to be acquired:
Basic principles of occupational health and occupational hygiene
Occupational health risks, recording of occupational diseases and basics of investigation
Biological work environment risks and biosecurity
Establishment and organization of labour protection system
Organization and maintenance of work environment safety
Work environment in industries
Sustainable development and environment
Chemicals and their safety
Security of new technologies
Entitlement to study for a master's degree or enrolment in second level professional higher education study programmes intended for studies after obtaining a bachelor's degree.
Persons who have acquired second level professional higher education in labour protection are entitled to perform all the duties of a labour protection specialist, including internal supervision of the work environment and work environment risk assessment. A labour protection specialist is required at every workplace: workshop, office, laboratory, sawmill, etc. These specialists can be employed as labour protection specialists in any Latvian company, work in competent institutions or provide labour protection services in enter
Part-time regular studies – 9 semesters (4.5 years) Part-time regular studies for graduates of the first level professional higher education study programme "Labour Protection" – 2.5 years
Tuition fee per year: full-time regular studies - 1500 EUR. Part-time regular studies- 1500 EUR
Professional Bachelor's Degree "Labour Protection"
Graduates of the first level (college) labour protection programmes can commence studies in the professional bachelor's study programme "Occupational Health and Safety at Work" at the University of Latvia in the 5th semester (third year)
To begin studies in the 5th semester (third year) in the academic year 2021/2022, the following application form must be submitted from 28.06.2021 until 31.07.2021.
To enter the third year, please fill in the application form.
A copy of the previous education diploma and its appendices must be attached
The form must be submitted to the Faculty of Chemistry, emailing it and the aforementioned educational documents to kf@lu.lv. A study agreement will be prepared and concluded at the faculty.
Both the application form and the agreement can be signed electronically.
Registration fee of EUR 30 must be paid in order to ensure the enrolment process. The registration fee is non-refundable.
UL bank details for transfer of registration fee:
Recipient: Latvijas Universitāte
Reg. No.: 90000076669
Bank: Luminor Bank AS Latvian branch
Code: RIKOLV2X
Account number: LV10RIKO0000082414423
Purpose of payment: study registration fee, first name, last name, personal identity number, study programme title
Admission requirements for enrolment in year 1.
Completed secondary education
Competition criteria for persons who have acquired secondary education from 2004:
CE in Latvian language
CE in mathematics*
CE in English or CE in French, or CE in German
* For persons who have completed secondary education before 2008, the centralized examination (CE) in mathematics may be replaced by the annual grade in mathematics indicated in the secondary education document (or the average grade in algebra and geometry)
Competition criteria for persons who have completed secondary education up to 2004 (excluding), as well as for those who have acquired secondary education abroad, or persons with special needs:
annual average grade in Latvian language and literature
annual grade in mathematics
annual average grade in particular subjects