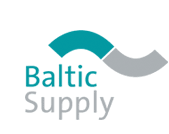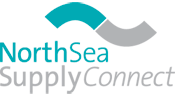 Unique partnership of European Supply Chain regions inaugurated
BRUSSELs,- 27 Partners institutions from 15 European regions have joined forces in collaboration to strengthen their regional economies. Political representatives from the North Sea and Baltic Sea regions are meeting today in Brussels at the first Political Advisory Group Meeting of the inter-regional projects Baltic Supply and North Sea Supply Connect. The objective of these European projects is to increase the competitive ability of small and medium-sized businesses in the Northeastern European Corridor.
95% of the regional economies of both the North Sea region and the Baltic region consist of small and medium-sized enterprises (SMEs). Opportunities to strengthen this sector lie mainly in utilization of the innovative capacity of the SMEs. If the SMEs in addition, gain better access to the European market, large manufacturers will also be able to benefit from the economic potential that the SMEs have to offer.
Both projects aim to improve access to supply chain of large manufacturers by facilitating SMEs' participation in tendering procedures.
To support that goal, the projects today installed a Political Advisory Group, whose members are high ranking regional politicians and policy makers who represent the interests of their regional economies. They will implement the findings an tools on the projects in their regions and facilitate regional development measures to be adapted to support improved market access.
The unique partnership between the two projects extends to the installation of a joint advisory body. The projects will run until 2013, during which time the Political Advisory Group will meet at least twice again. By then, the 15 regions projects will have established a Business Development Platform to serve as a hub for the Northeastern European SMEs and Original Equipment Manufacturers. The University of Latvia, Centre for European and Transition Studies is participating in the Baltic Supply project as one of partners from Latvia.
For more informatio please see also: www.balticsupply.eu and
www.nssc.eu