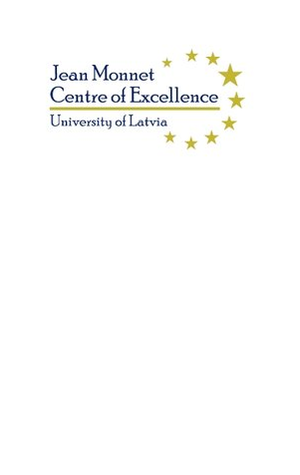 Series of Roundtables "The Eastern Partnership vis-à-vis Latvia`s Policy Towards the EU`s Eastern Neighbourhood"
Series of Roundtable debates with academic and social partners from EaP countries are planned to be organised in Moldova, Armenia, Ukraine, and Azerbaijan and in Latvia including representatives from Russia, Georgia, and Belarus coinciding with official visits of high level state officials (President, Prime Minister, and Minister of Foreign Affairs). Events abroad will be arranged with the assistance of Latvian embassies and diplomatic representatives placed in these countries, as well as academia representatives. Roundtable discussions will be continued via the Virtual Forum for debates (another channel to reach civil society), which will be set up for debates and to engage those interested in the themes for discussion in particular and Centre's activities in general.
Provisional topics for the incoming visits:
GEORGIA – Deeper Engagement and Enhanced Co-operation Possibilities between the EU and Eastern Partnership Countries;

THE RUSSIAN FEDERATION – Co-operation and Challenges in our Common Neighbourhood: Economic and Social Co-operation, Energy Security, Environmental Protection, Co-operation in the Framework of EU Projects to Reduce Socio-Economic Imbalances and Increase Stability;

BELARUS – EU Reform Assistance with a Focus on Democracy, the Rule of Law, Free Market Reforms and Co-operation for Reducing Economic and Social Disparities

.
Provisional topics for the outgoing visits:
MOLDOVA STATE UNIVERSITY - Encouraging the Social and Economic Development through Closer Relations between Academia, Governments and Businesses, as well as People to People Contacts to Further Support Partners' Individual Reform Efforts;
YEREVAN STATE UNIVERSITY – Eastern Partnership for Promoting Democracy and Good Governance, Sectorial Reforms and Environmental Protection, Encouraging People to People Contacts and Supporting Economic and Social Development;

UNIVERSITY IN UKRAINE, Kiev (to be confirmed) - Creating a Stable and Prosperous European Neighborhood through Closer Economic Ties

;

KHAZAR UNIVERSITY - Promoting Democracy and Good Governance, Sectoral reforms and Environment Protection, Supporting Economic and Social Development, and Strengthening the Energy Security in the Context of Eastern Partnerships.