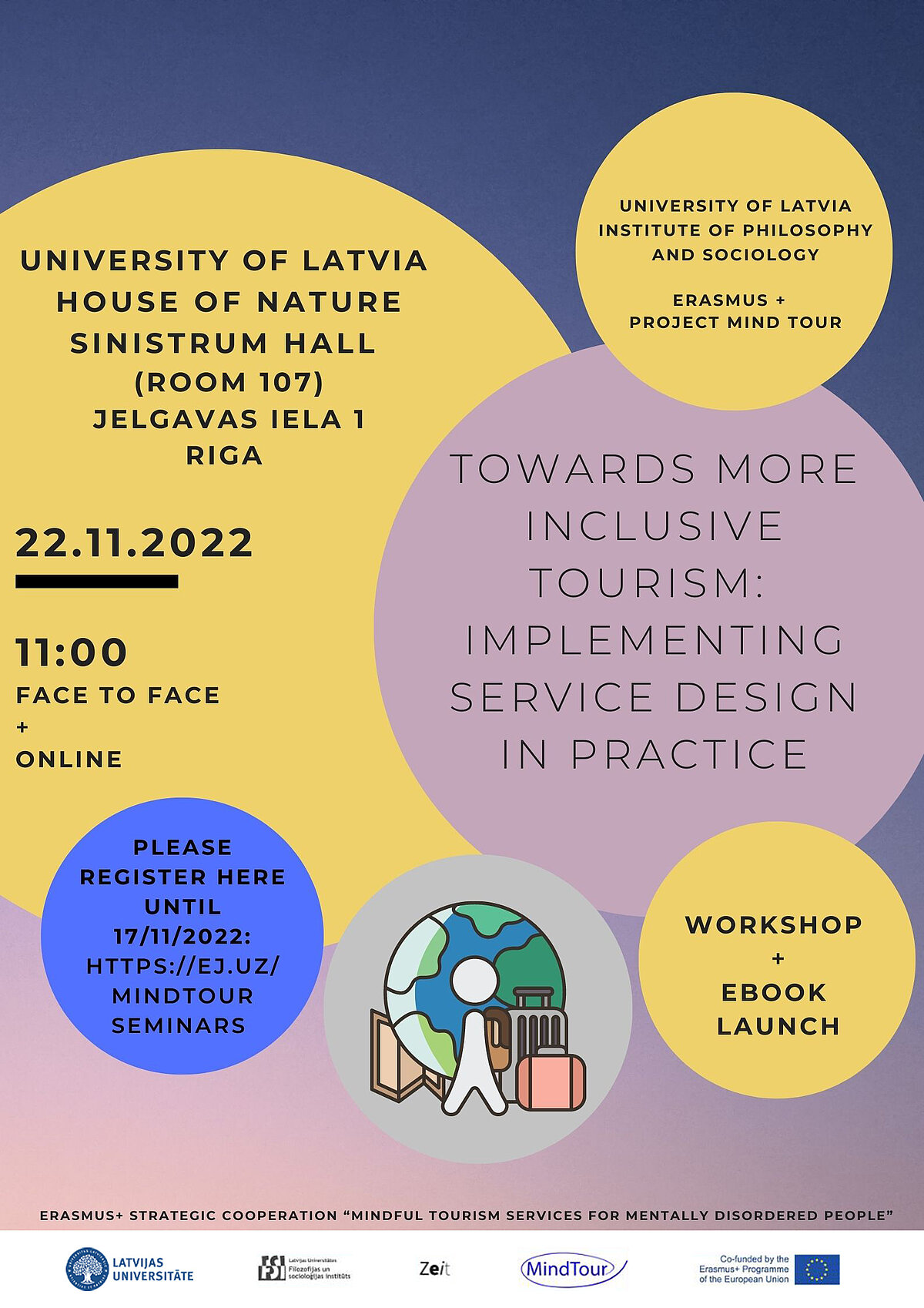 The seminar concludes a two-year project on the accessibility of tourism services for people with mental disabilities. The project was carried out by researchers of the Institute in cooperation with Belgian and Estonian colleagues with the financial support of the Erasmus+ programme. At the seminar, local and international speakers will share their expertise on making tourism, hospitality, and leisure services more inclusive for various target audiences, including those with mental disorders.
At the end of the seminar, we will launch the ebook "Guidelines for making tourism services more accessible for people with mental impairment". To be able to plan the course of the event more efficiently, we invite you to register your participation until November 17 here: https://ej.uz/MindTourSeminars.
See you at the seminar!